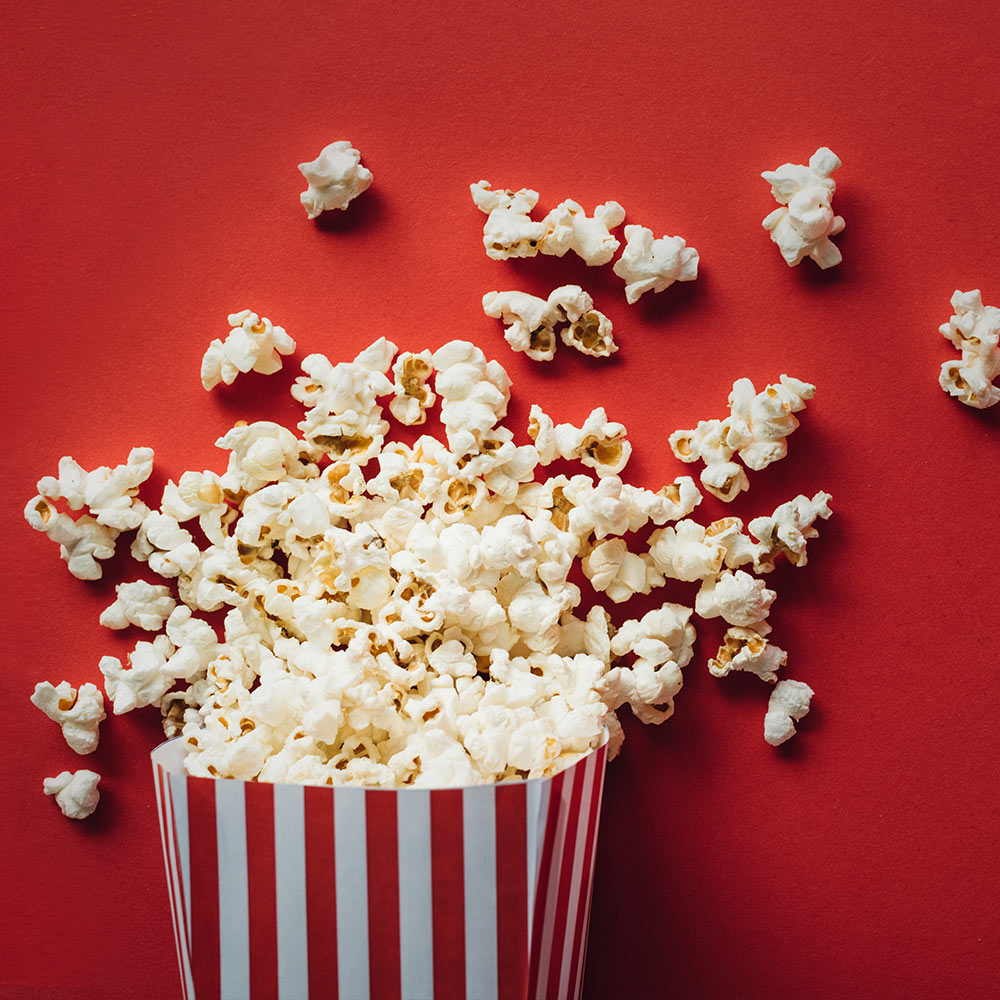 GET YOUR MOVIE POPCORN AND MORE THIS WEEKEND!
Humboldt Plaza 3 will be OPEN for curb-side "get-n-go" service this weekend!
Times:
Friday & Saturday | 5:00pm – 8:00pm
Sunday | 3:00pm – 6:00pm
Click the button below and throw the items you've been craving in the cart.

During checkout process, please add a note of when you would like to pick your items up this weekend (Day and Time)

We'll have your order quickly prepared when you arrive.
UPDATED 3/20/2020
TEMPORARY CLOSURE OF HUMBOLDT PLAZA 3
Humboldt Plaza 3 Theater has been continuously monitoring the spread of COVID-19. We are very conscious of the health and safety of both our employees and our amazing customers.
We feel that it is in the best interest of Humboldt Plaza 3 and our community to temporarily close until we feel that the situation in our great nation is under control and we feel that it is safe to reopen to the public.
At this time we do not have a set timeline for the closure, but we assure you, our customers, that we will reopen as soon as we possibly can while keeping the safety of our employees and patrons as our top priority.
We know that what's going on is scary and unprecedented. Our thoughts and prayers are with all of those who have been impacted.
I STILL BELIEVE
PG | Releases March 13, 2020
The true-life story of Christian music star Jeremy Camp and his journey of love and loss that looks to prove there is always hope.
THE INVISIBLE MAN
R | 2h 4min
When Cecilia's abusive ex takes his own life and leaves her his fortune, she suspects his death was a hoax. As a series of coincidences turn lethal, Cecilia works to prove that she is being hunted by someone nobody can see.
PG | 1h 42min
Set in a suburban fantasy world, two teenage elf brothers, Ian and Barley Lightfoot, go on an journey to discover if there is still a little magic left out there in order to spend one last day with their father, who died when they were too young to remember him.

2D Matinee* $5
3D Matinee* $7

2D Primetime $8
3D Primetime $10

3D Features Additional $2
*Shows beginning before 5pm and all shows on Tuesdays