We are REOPENING on Friday, May 29th!
We will be following CDC Guidelines and The Tennessee Pledge Guidelines for reopening large venues.
I STILL BELIEVE
PG | 1h 56min
The true-life story of Christian music star Jeremy Camp and his journey of love and loss that looks to prove there is always hope.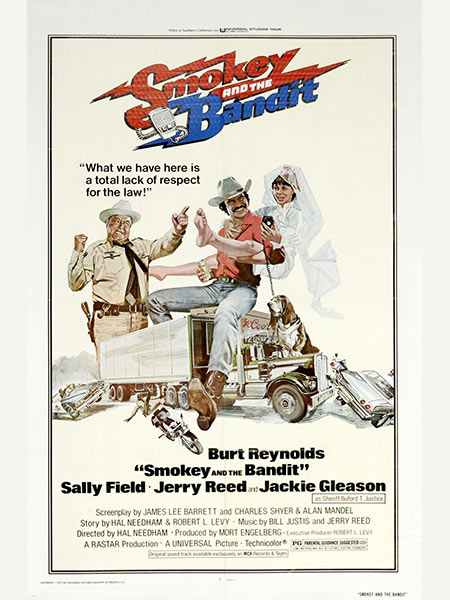 SMOKEY AND THE BANDIT
PG | 1h 36min
Bandit and Cledus are two truck-driving southerners who accept a dare from big-shots Big and Little Enos to pick up a truckload of beer from Texas and return it to them within a specified amount of time. Picking it up is simple enough, but as they are leaving Texas, Bandit unwittingly picks up Carrie, a hitchhiking bride-to-be who just left her groom, Junior, at the altar. Junior, however, is the son of Sheriff Buford T. Justice. And when Buford and Junior discover what has happened, they go on a "high-speed pursuit" across the Southeast to catch the bandit.
PG | 1h 42min
A musical about teens in love in the 1950s. It's California 1958 and greaser Danny Zuko (John Travolta) and Australian Sandy Olsson (Olivia Newton-John) are in love. They spend time at the beach, and when they go back to school, what neither of them knows is that they both now attend Rydell High. Danny's the leader of the T-Birds, a group of black leather jacket-wearing greasers while Sandy hangs with the Pink Ladies, a group of pink-wearing girls led by Rizzo (Stockard Channing). When they clash at Rydell's first pep rally, Danny isn't the same Danny from the beach. They try to be like each other so they can be together.

2D Matinee* $5
3D Matinee* $7

2D Primetime $8
3D Primetime $10

3D Features Additional $2
*Shows beginning before 5pm and all shows on Tuesdays